You can also get to the airport or leave it by rented car. Renting a car at Miami Airport for first-time visits to Florida and landing at Miami International can be a bit stressful. It is worth booking the car in advance via the Internet. Therefore if you have any problems with your rental car, you can call the helpline and inquire about the status of your booking, before arriving at Miami Airport. Renting a car is the best idea if you are going to travel along Florida.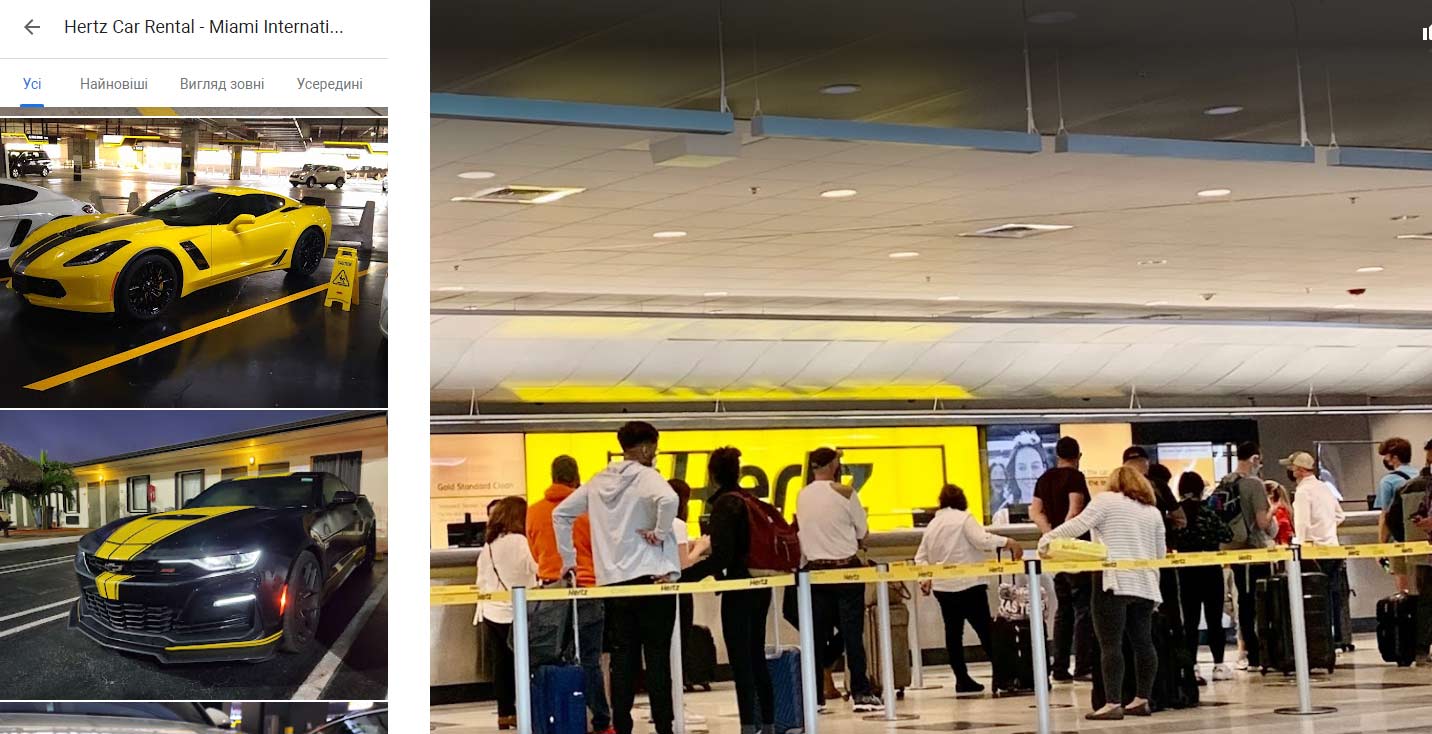 At the Miami airport, all of the largest and most respected car rental companies and offices in the US have offices. If you book a car online, you will surely come across these rentals, although some of them are not known in Europe and these companies only operate in the United States, such as Dollar Rent a Car and many others. But the choice of rental companies is huge and you will surely be able to book a car that suits your needs and budget, as well as funds dedicated to renting a car for your trip to Florida. There are many car rental counters at the airport, including Hertz, Avis, Budget, and National. A full list of rental companies and their contact details are available on the car rental website. The individual rentals have their parking lots allocated and the cars are sorted by class in the same parking lot.
If you are renting a luxury car at Miami Airport, there is a separate car rental area for VIPs and service is on a different level. You will find the appropriate markings right after you exit the train.