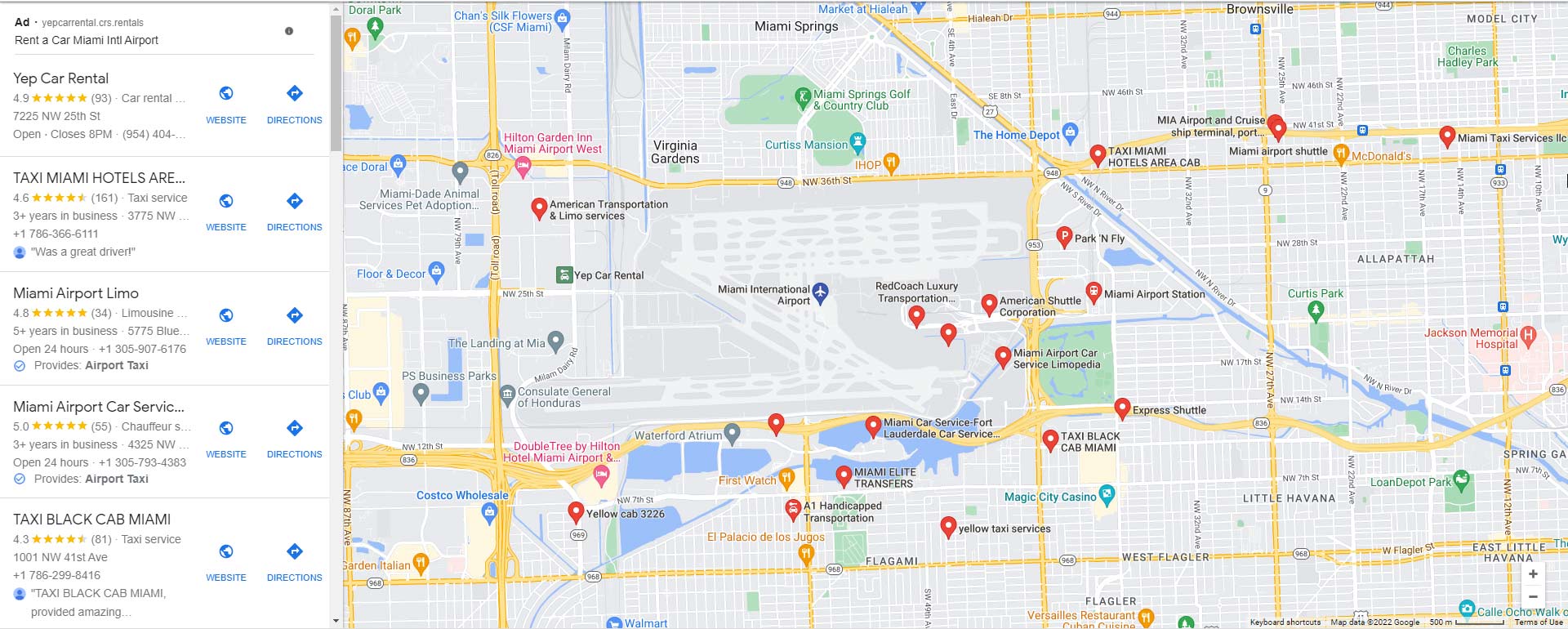 Getting to the city by taxi? You can easily find the taxi stands which are located outside the terminal. Taxis are the fastest and most comfortable to get from the airport to the city center, though, sometimes it may take longer depending on the density of traffic because there is usually a heavy traffic jam in the city center.
Licensed airport taxis and Miami Airport city center transportation fees are fixed for certain destinations. A standard fare of 21.70 USD from the airport to Miami city center and 32 USD to the South Beach Area is determined. If you want to go somewhere outside of these regions, the first 1.6 kilometers is 6.90 USD and then 2.40 USD for every 1.6 kilometers.

When traveling to the city center, the trip will cost about $20-25 and take approximately 20-30 minutes.
Also, as in the entire United States, Uber and Lyft are also available in Miami. You can simply order a taxi via the app and save a little money.