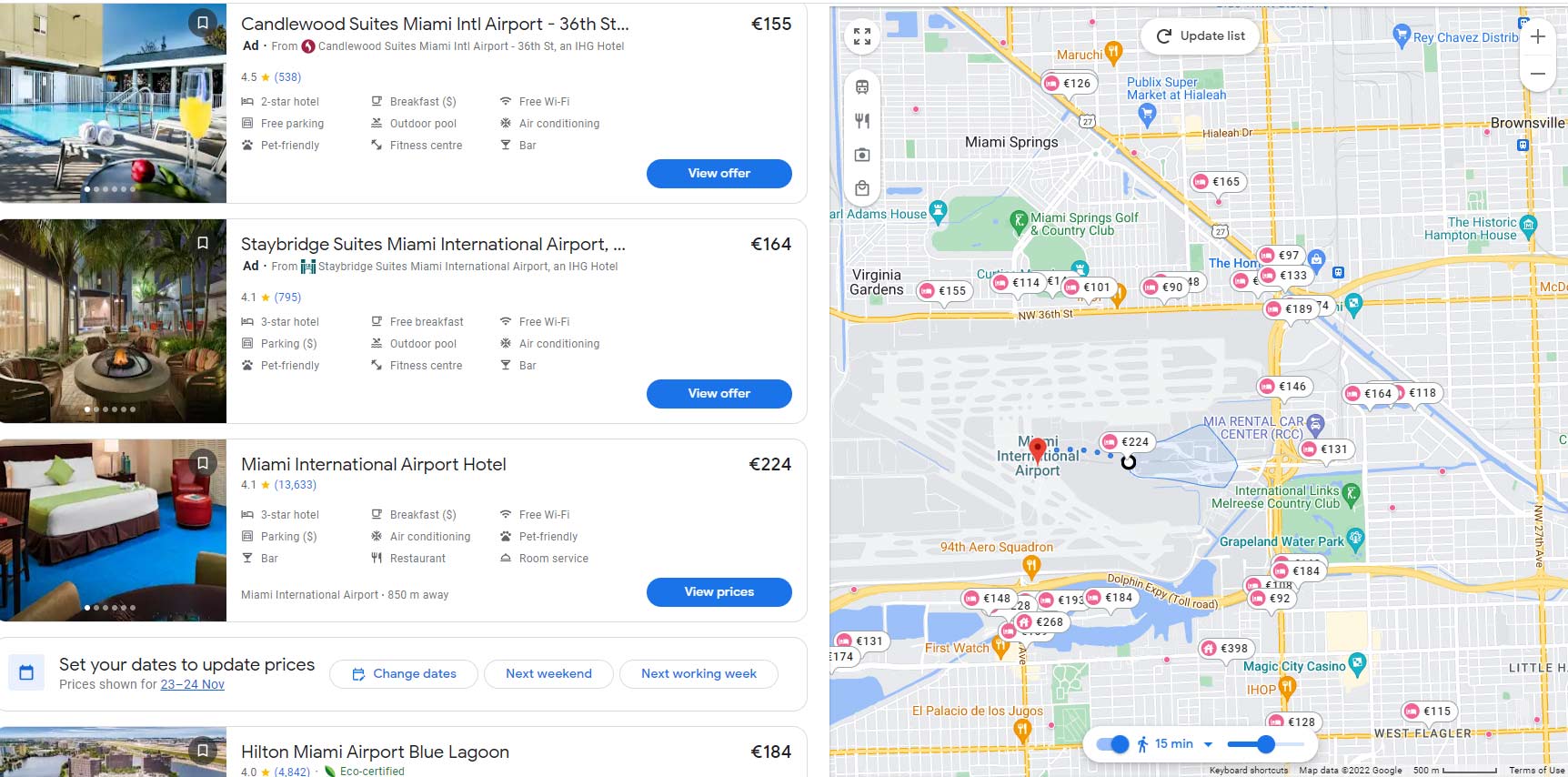 Because of delayed or canceled flights, sometimes travelers must spend a lot of time at the airport or find a hotel room. Luckily, there are several hotels close to the MIA Airport. Additionally, several of them offer free airport services to their clients. If you are looking for a hotel room, here is some pricing advice for cheap hotels in Miami. There are various hotels ranging from three to five stars near Miami International Airport where you may stay for a decent cost.
Miami International Airport Hotel:
Mіami Airport Hotel is located directly at the airport. Passengers can find the hotel on the second floor of Central Terminal E. It offers luxurious 260 soundproof rooms, a big restaurant with a good variety of meals, and equipped conference rooms.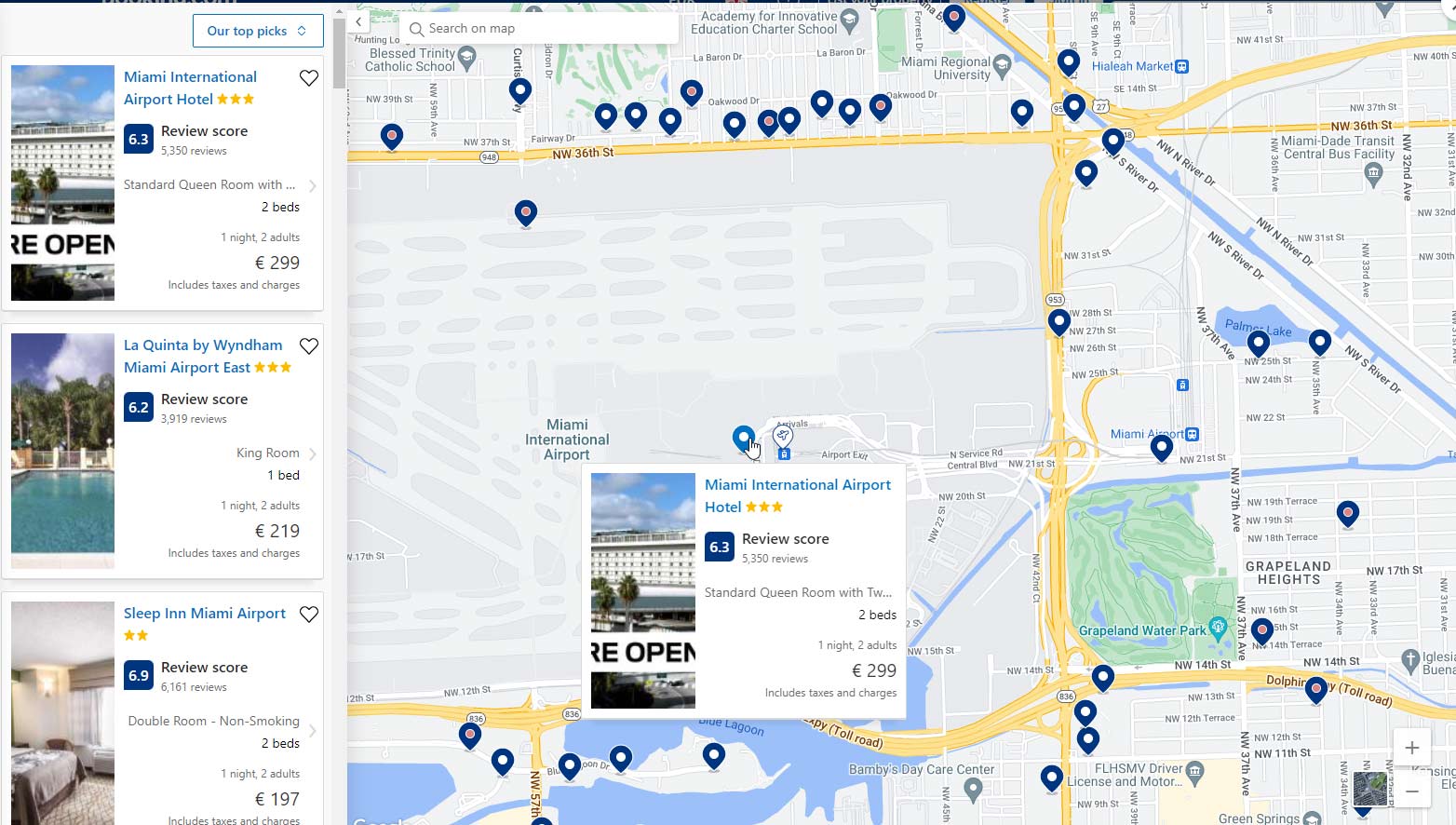 Airports that are close to the airport:
Pullman Miami Airport providing a free shuttle is the best option since it is just 5 minutes from the airport. It has an outdoor pool, parking, and a restaurant.
The Clarion Inn & Suites Miami International Airport is located 5 kilometers from the airport. It is close to the beach, a shopping area, and numerous attractions.
Hilton Miami Airport Blue Lagoon – A 4-star hotel with parking and a pool at the motel. There is also a zoo and a retail mall nearby.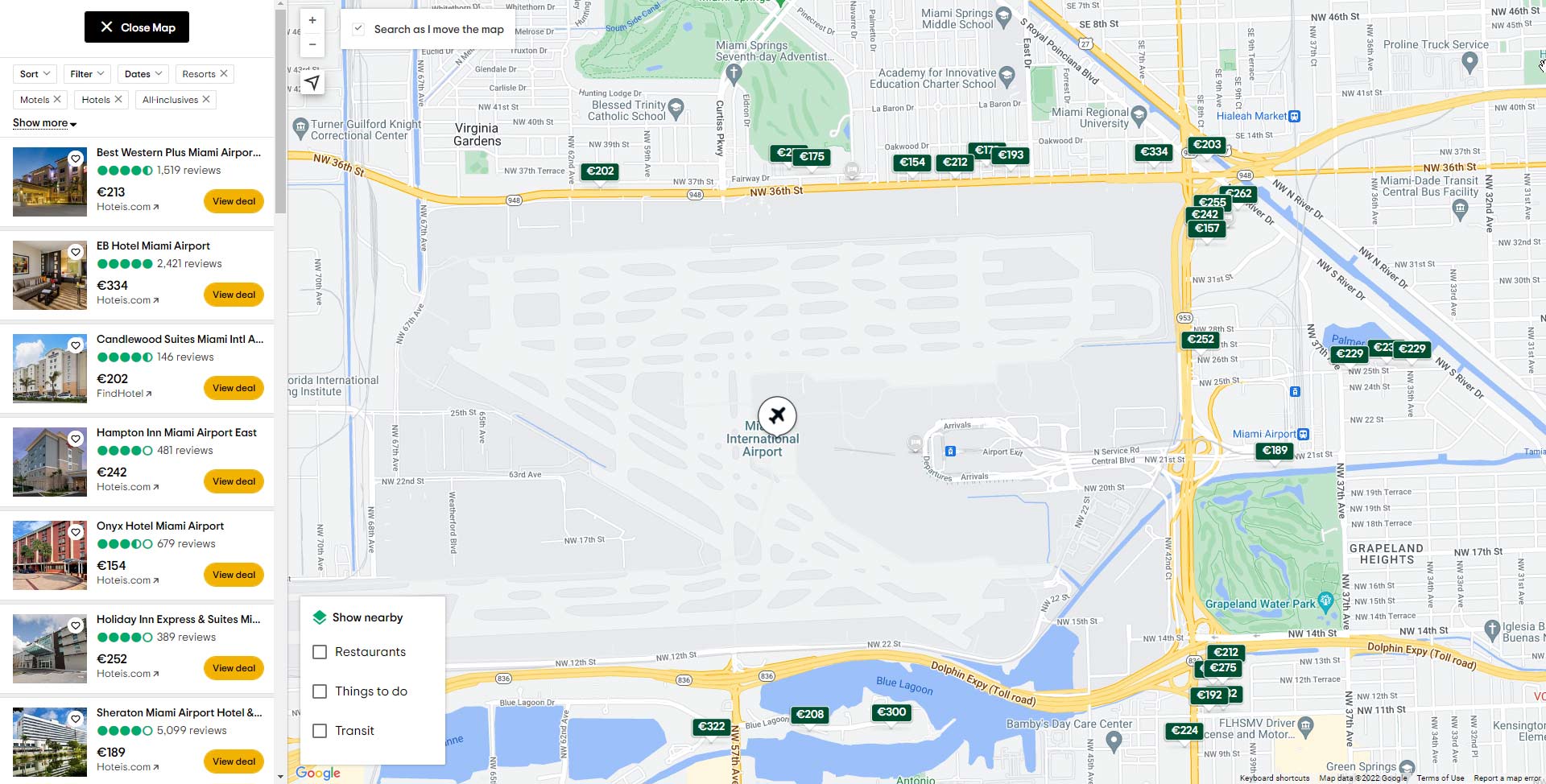 Hotels for tourists in the city:
The area you choose to stay in may have a lot of things to do, places to stay, and pubs and restaurants to check out. You may choose a neighborhood in Miami that is perfect for your plans, no matter what they are. Most tourists choose to book a hotel with a direct beach position on the famed South Beach, which is only a few meters from the water. However, better hotels and locations are available mostly if you are ready to spend more money.
Here are some best sheap hotels from us based on locations:
Downtown Miami – Eurostars Langford Hotel.
South Beach – The Betsy Hotel South Beach.
Brickell – East Hotel.
Miami Beach – Resort Fontainebleau.
Little Havana – Life House Little Havana.