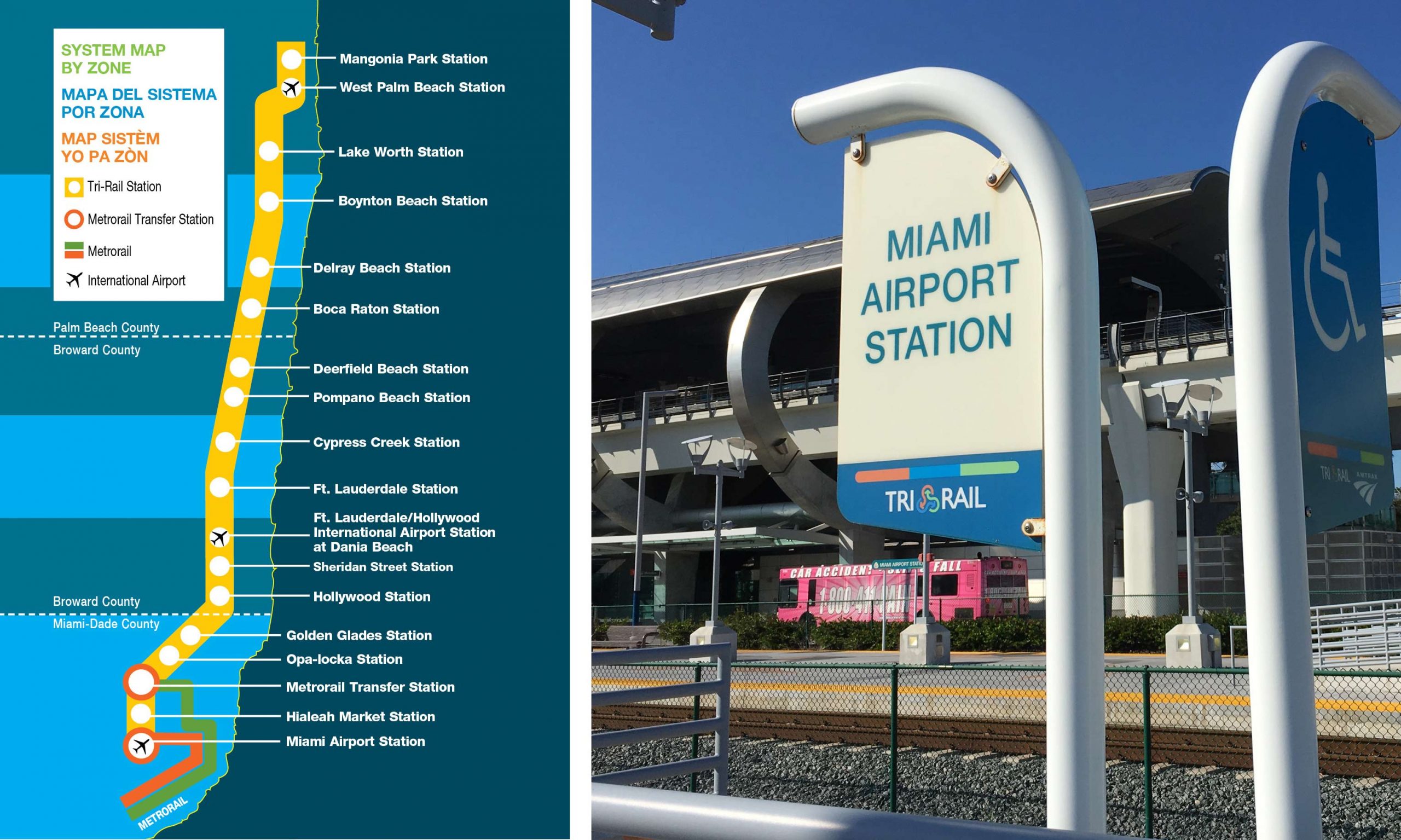 Another means of public transport in Miami is Tri-rail trains, which connect you to the cities north of Miami, including Fort Lauderdale. Free travel is provided between the terminal and the Miami Airport Station and Hialeah Market Station. These trains depart at the airport from the platforms below the Metrorail station. It is worth remembering that the Tri-rail is a railway that works only inside Greater Florida and from Miami upwards – this map shows it perfectly.
The Tri-rail trains are affordable, with $ 2.50 per trip and you can go all the way to Palm Beach. For more information, visit www.tri-rail.com.
Miami International Airport, Fort Lauderdale-Hollywood International Airport, and Palm Beach International Airport. The system has six zones, with trains running between Miami and Ft Lauderdale in zone
 1 Hollywood and Ft Lauderdale in zone
2 Cypress Creek and Ft Lauderdale in zone
3 Pompano Beach and Boca Raton in zone
4 Delray Beach and Boynton Beach in zone
5 and Lake Worth and Mangonia Park in zone 6.