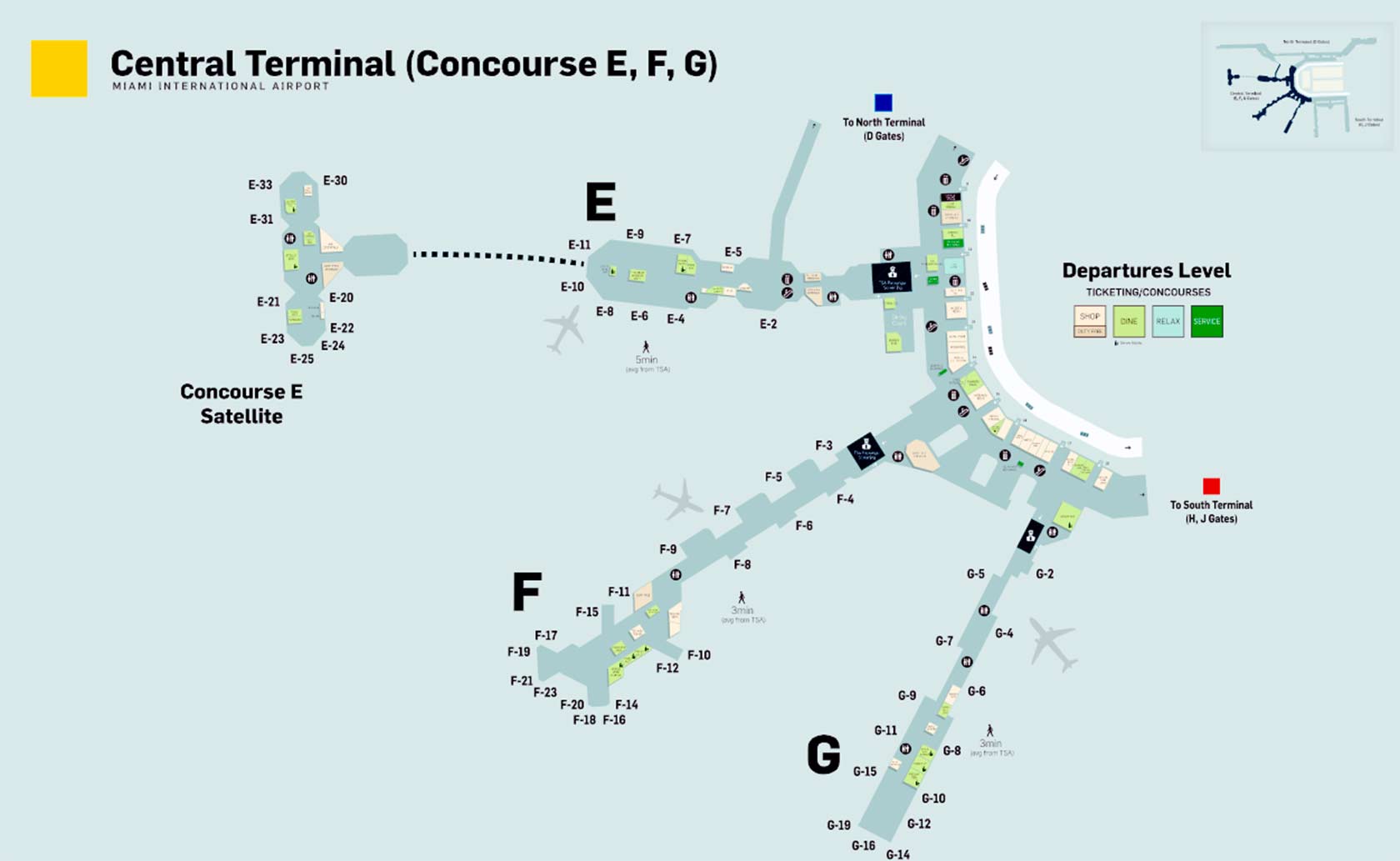 The central terminal is the second terminal at MIA. It welcomes international flights from various airlines across the world, including Canadian North, Qatar Airways, etc. The Terminal has 3 concourses, each with 52 gates.
Structure terminal (Concourse E, F, G) Gate Mia airport

The Arrivals section is located on the 1st level of the North terminal where passengers can also pick up their luggage. Taxi service and other types of transport are also accessible from the same floor.
Registration desks and boarding areas can be found on the 2nd level of the airport.
From the 3rd level, you can reach the parking lots, MIA Mover and MetroRail.
4th level is only for transfers to other boarding gates.
History:
Sector E, initially known as Sector 4 was opened in 1959. It was the first international airport hall that had its own immigration and customs services. Sector F, which was formerly known as Sector 3 was opened in the same year. Sector F, like Sectors D and E, was upgraded in the mid-60s and was later renovated. The VIP lounges at this terminal are now operated by Avianca and Latam Airlines. And, with the exception of adjustments in the 60s and extension in the early 70s, Sector G is the only one of the original sectors that have remained in its original configuration.