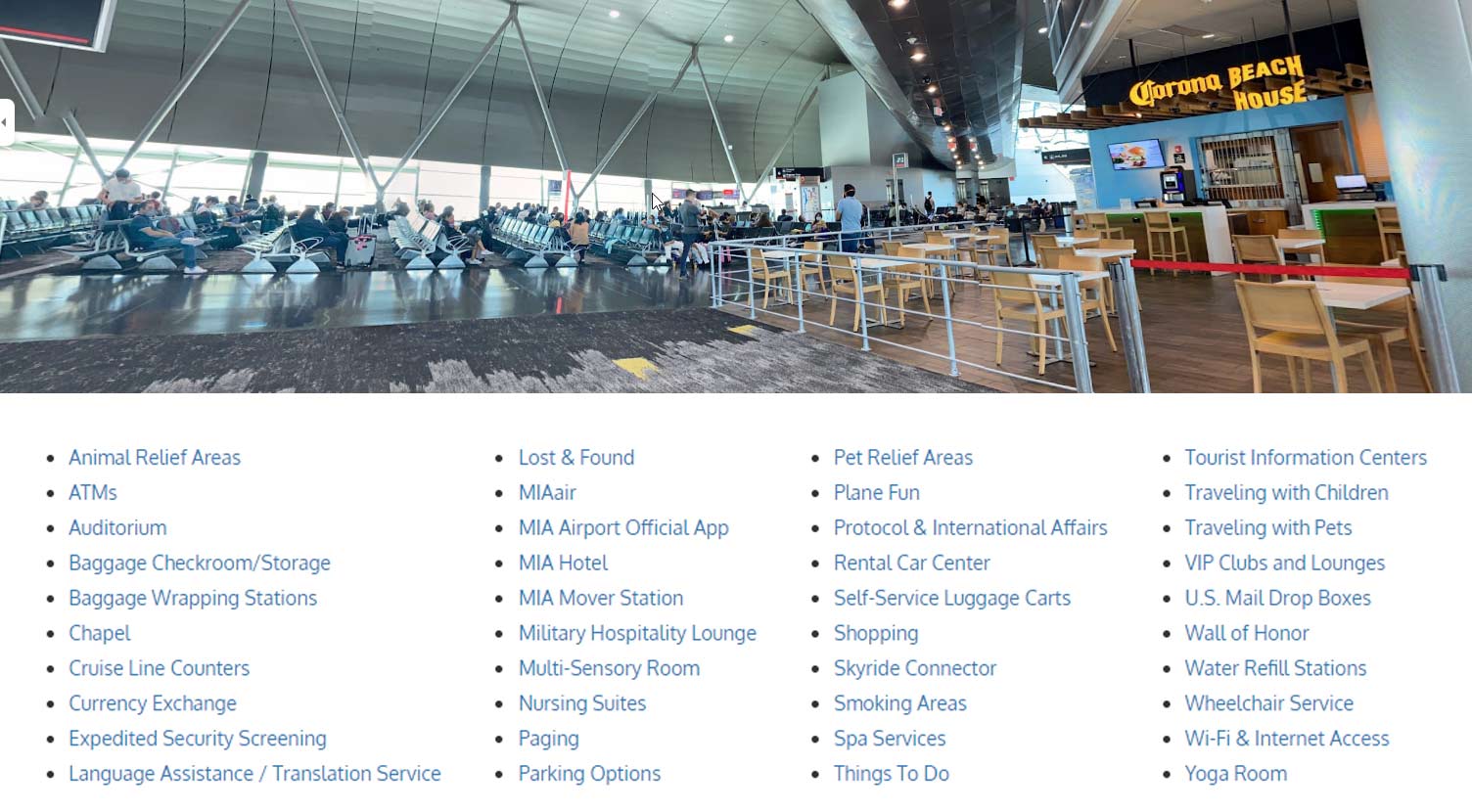 Internet access
At the airport, you can get free access to the network for 30 minutes per device (phone + tablet = 60 minutes). Further, the cost will be $2 for 20 minutes ($17 for 24 hours).
Lounges
There are many business-class lounges at the airport, some of which are owned by particular airlines. Tables with USB connections are available in all lounges for charging portable devices.
Luggage carts
Luggage carts can be found immediately after passing the first control (there are also signs with the corresponding picture.
Food
All terminals include a broad range of dining options, including sandwiches, cafés, bakeries, and fast food.
Some dining establishments are open 24/7, such as Dunkin' Donuts, Subway, and Sergio's Cuban.
Shopping
The airport has a number of boutiques that provide unforgettable shopping experiences and a wide choice of items ranging from luxury watches, leather goods, rare magazines and the newest styles, as well as duty-free possibilities.
Currency conversion
May be found around the airport. They are open from 5:30 a.m. to 23:00 p.m. daily.
ATM
You will find ATMs in all of the airport's concourses.
Smoking zones
If you are a smoker, outside the terminals you will find smoking areas on both levels, such zones are also located outside every concourse.