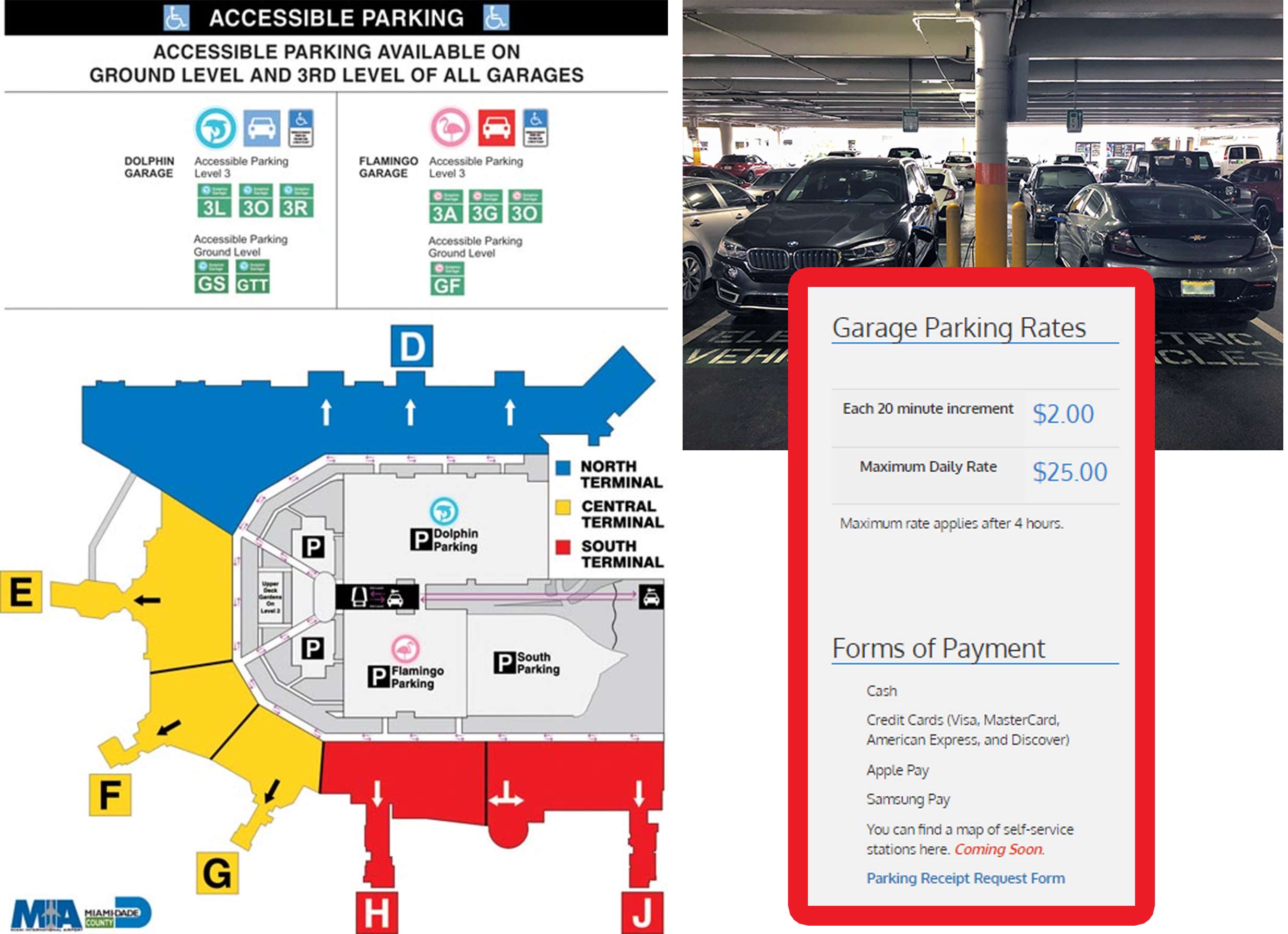 You can access the parking lots easily from the airport terminals. For your convenience, you can leave the car for a short period of time as well as for a longer term if you are leaving the city. The Dolphin Garage and the Flamingo Garage offer self-parking. The parking prices start at $2 every 20 minutes and go up to $17 per day.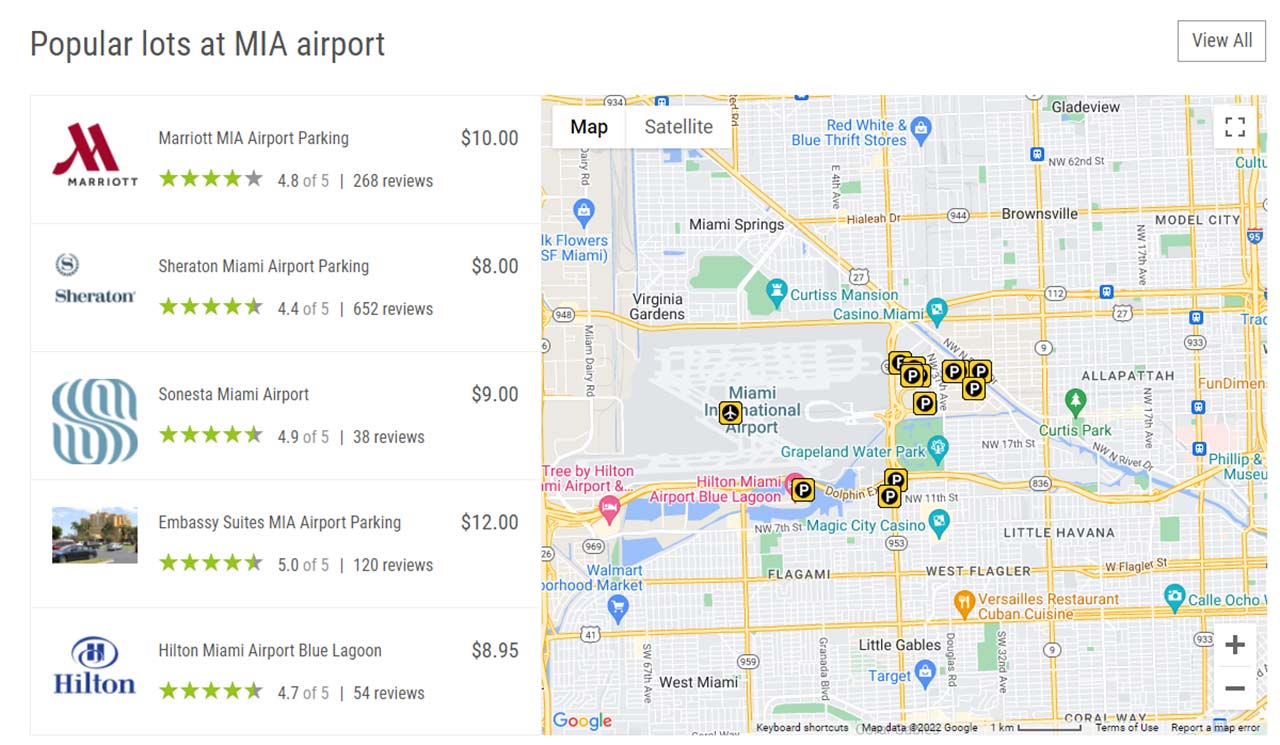 For longer parking, you need to go to the parking buildings which are connected to the terminals.
For quick parking, go to the car parks which are located next to the terminals, marked as Upper Level and Lower Level Park One.